Mother's Day Inspiration & Win $50 Walmart GC & Sweet Treats

by
SheSpeaksTeam
is this the date @ED : BlogVO [categoryId=70164, blogId=145857, blogTitle=Mother's Day Inspiration & Win $50 Walmart GC & Sweet Treats , publishingDate=May 05, 2021 12:00 AM, maxResponses=null, noOfComments=null, fileId=40759, blogClosingDate=null, blogCommentClosed=null, blogCategoryId=70164, queryId=0, blogCategoryIdIndex=0, sharedCategoriesList=null, blogStatusId=34, commentsClosedFlag=false, categoryIdForLog=0, blogModuleCategoryId=0, blogFileVo=null, latestCommentsList=null, verticalCatSeoURL=null, currentDate=01/18/2022, blogLink=null, authorName=SheSpeaksTeam, authorLognId=SheSpeaksTeam, authorAcctId=67580, vosTypeid=3, searchTestId=0, searchStatusId=0, searchAuthorType=0, authorBlogNumber=0, surveyData1=null, surveyData1Desc=null, surveyData2=null, surveyData2Desc=null, pullQuoteMemberId=null, filePath=null, fileName=null, vosType=0, subhead=null, offerSubhead=null, description=null, creationTime=null, authorFname=SheSpeaks, verticalCategoryId=null, sectionId=0, imageFileVO=FilesVO [fileId=40759, filePath=null, fileName=null, fileLength=0, fileWidth=0, createdBy=0, createByUser=null, creationTime=null, lastModifiedBy=0, lastModifiedByUser=null, lastModifiedTime=null, mimeType=null, fileRef=null, fileSize=0, extension=null, title=null, body=null, completeFilePath=/pages/img/redesign/blogs/Love at First Blog Post _05052021092050.jpg, height=385, width=685, maxHeight=480, maxWidth=360, displayWidth=360, displayHeight=202, fileStatusId=0, searchKeyword=null, searchFlag=false, queryId=0, isExists=true], seoURL=Mothers-Day-Gift-Ideas-Inspiration, seoTitle=null, pullQuotesList=null, pullQuote=null, pullQuoteId=0, searchFlag=false, authorByLine=SheSpeaksTeam, authorDesc=Powered by women who love to share what's HOT in reviews, deals & recipes., authorLink=null, authorFileVO=FilesVO [fileId=42371, filePath=null, fileName=null, fileLength=0, fileWidth=0, createdBy=0, createByUser=null, creationTime=null, lastModifiedBy=0, lastModifiedByUser=null, lastModifiedTime=null, mimeType=null, fileRef=null, fileSize=0, extension=null, title=null, body=null, completeFilePath=/pages/img/membersnaps/SheSpeaks_Logo_Symbol_Only_10182021080530.jpg, height=1777, width=1777, maxHeight=50, maxWidth=50, displayWidth=50, displayHeight=50, fileStatusId=0, searchKeyword=null, searchFlag=false, queryId=0, isExists=true], authorFileId=42371, authorType=0, storyImgFileVO=null, storyImgFileId=0, videoHtml=, authorImageFileId=0, authorImageFileVO=null, previousCategoryId=null, previousBlogStatusId=0, fromBlogDetails=0, blogCategoryName=Food, blogCategoryUrl=null, blogCategoryDesc=null, defaultImage=false, tags=null, optionIds=null, tagOptionId=null, tagId=null, tag=null, tagID=0, tagDetails=null, tagIds=null, testId=0, extBlogURL=null, extBlogStatus=0, bloggerSince=null, extBlogLimit=0, authorTestsList=[], blogURL=, blogName=, bloggerProfileId=0, sliderBlog=false, eventonHome=false, vosonHome=false, partyAndGiveawayDate=05/10/2021, imageCredit=https://www.instagram.com/peroanochee/, pullQuoteMemId=null, offerSubHead=null, subHead=null, displayOrder=0,includeInGoogleSearch=false]
May 05, 2021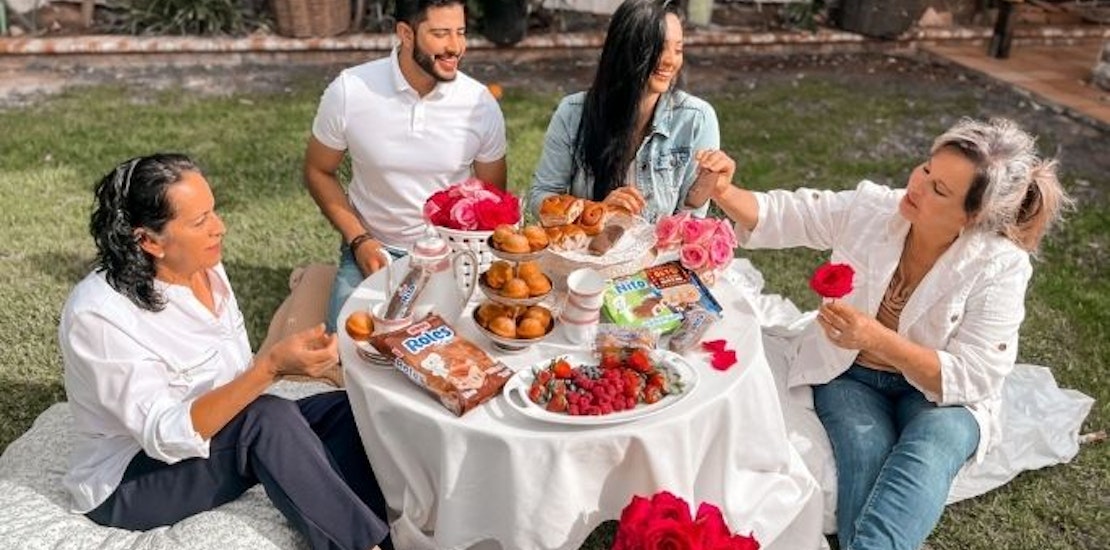 https://www.instagram.com/peroanochee/
Mother's Day is almost here, but did you know that Mother's Day is celebrated on May 10th as a part of Mexican culture? No matter when you celebrate, the one thing that is the same is the need to thank the moms and special women in our lives. Bimbo Sweet Baked Goods make saying ¡Gracias Mamá! a little sweeter!
Read on to see how you can enter to WIN a $50 Walmart Gift Card and Bimbo Sweet Baked Goods products to make your Mother's Day thank you even more special.
These sweet baked goods are a classic favorite that everyone loves:
Roles (Cinnamon Rolls with Raisins)
Nitos (Chocolate Creme Filled Sweet Rolls)
Mini Mantecadas (Vanilla Muffns)
Find them all at your local Walmart. They are easy to pick up and add to any of the following ideas to give mom a special thank you.
Breakfast in Bed:
Create a special breakfast in bed for Mom with a plate of Mini Mantecadas, Roles, juice and fresh coffee. Mom will appreciate the thoughtfulness and delicious breakfast.
Decorating Muffins:
Create memories by decorating muffins together using Mantecadas, frosting and sprinkles - an easy and fun activity.
Goodies Basket:
Make a special basket filled with sweet treats for mom - include all of her favorite Bimbo sweet baked goods. Add other special items and gifts.
Scavenger Hunt:
Make it fun and lead mom on a scavenger hunt to find Bimbo baked goods and other gifts inside or outside. Include trivia and have mom discover her gifts.

Sweet Surprise Board:
Create a sweets board or charcuterie style board with Bimbo baked goods as focus! Include fruit, chocolates and more to pair with the Bimbo products.

Update: Thanks to all who entered! Congratulations to the winner, SheSpeaks member browneyes78!

Bimbo Sweet Baked Goods Giveaway
* One lucky winner will be chosen at random to receive a $50 Walmart gift card and Bimbo Sweet Baked Goods products. Giveaway is open to U.S. residents 18 years or older. Enter through May 10, 2021. Winner will be chosen randomly by May 11, 2021 and notified by email. Entrants must be a member of SheSpeaks. If you are not a member, click here to join.